Savvy Oak Candle Company
-Blue Line Flame- We're partnering with Back the Blue NC on this great scent! Proceeds from this lavender and vanilla scented candle will go to Back the Blue NC and their efforts to support children and families of officers killed in the line of duty per their mission "to give back to those who are willing to give their all". Find more information at www.backthebluenc.org
Our natural soy wax candles are made with fragrance oils containing no harmful chemicals or toxins. All candle materials are sourced from local suppliers and American made. We believe in providing a natural product with local roots! Made with 100% all-natural soy wax. No zinc or carcinogenic dyes, paraffin free.
Ideal for refreshing a living area or room up to 500 sq ft. Enjoy in 4-hour increments for ideal results. Trim wicks to ¼" before each use.
Estimated Burn Times by size:
- 4 oz (25 hours)
- 8 oz (50 hours)
- 12 oz (75 hours)
Perfect for Gifting! – Our candles make excellent gifts for many different occasions. Housewarming, bridal shower, Christmas, Birthday, Mother's Day, Teacher's Appreciation, Valentine's Day and many more!
Regular price
Sale price
$18.95 USD
Unit price
per
Sale
Sold out
View full details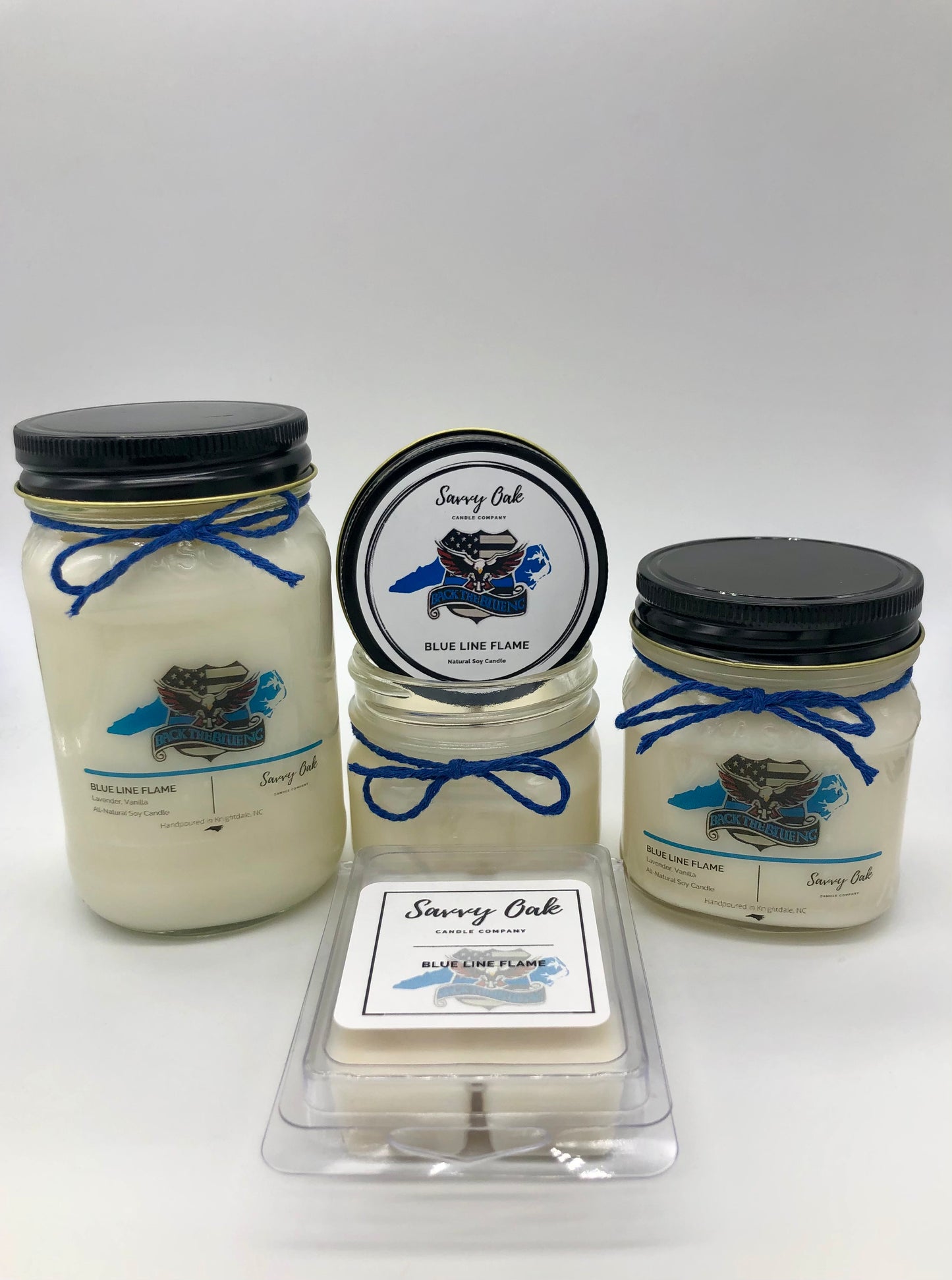 This is what makes our candles #savvyscents
What makes soy wax candles better?

All-natural soy wax is cleaner and longer lasting than more traditional parrafin wax candles. In general, you can expect 50% longer lasting burns with a soy wax candle. Soot is also minimized with soy wax. Our soy wax is made from American grown soy beans.
What makes your candles unique?

Our love for our hometown and home state is what drives our unique collection of candles. All of our scents aim to honor various places and elements of NC through the names and actual scent notes. Further making us different, our candle scents are comprised of multiple oil blends that are truly one of a kind!